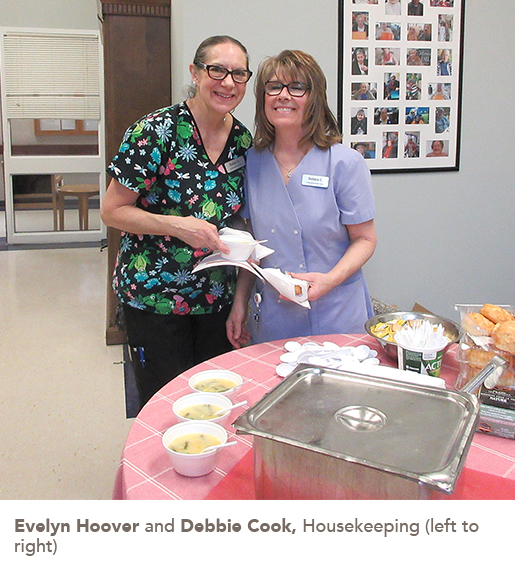 Have you heard of the story of the Three Sisters Soup? The First Nations legend says that three sisters, corn, beans and squash, worked together and applied their individual strengths to keep their community healthy and strong.
The Indigenous Committee along with the culinary team at Fox Ridge Care Community in Brantford shared this inspiring story about unity and its recipe for a hearty soup with team members at Fox Ridge in order to raise funds to hire Indigenous pow-wow dancers to perform for residents.
The story explains that in a village, the oldest sister, corn, grew tall and straight in the field but the hot sun dried her feet.
Her sister, squash, laid herself at corn's feet and protected her by keeping the soil moist and cool. However, it was difficult for squash to receive any moisture, so corn's straight leaves caught the rain and funnelled it to the centre for squash to drink.
The third sister, bean, was so weak and thin that she could not support herself. Corn grew tall stalks that allowed bean to climb and thrive.
The moral of the story, living in harmony, is one that team members highly resonate with, says Sandy Croley, Executive Director.
"Team members know that supporting cultural beliefs and being culturally respectful is extremely important," says Tammy-Lynn Smith, Director of Dietary Services.
Since Tammy drives through the Iroquois reserve daily to arrive at the care community, she cultivated effective community relations. It was during one of her visits that Tammy learned about the Three Sisters Soup.
"The day the soup was served to the residents, team members were offered a bowl and a tea biscuit for a donation. The [funds] raised [are] going towards a program that celebrates the Indigenous heritage," says Tammy.