As COVID-19 vaccinations are being rolled-out across the country, many people have questions about the vaccines, including how they work, when residents and team members in retirement residences can expect to receive them, and general questions about retirement living during the pandemic. To help answer these questions, we've put together a webinar.
We'd also like to celebrate the Sienna team members who were ready to do their part and keep their communities safe by receiving the COVID-19 vaccination. We're proud of our heroes for their continued efforts in caring for seniors! See photos of our team members at the bottom of this article.
In this webinar, you'll join Dr. Andrea Moser, Sienna's Chief Medical Officer, and Dr. Allison McGeer, Chief Infection Prevention and Control Consultant, as they answer key questions and provide their expert opinions regarding the latest COVID-19 vaccine developments and retirement living. You can see a brief biography on these panelists below the video.
Panelist Biographies: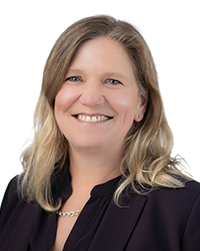 Dr. Andrea Moser: Chief Medical Officer and Senior Vice President
Dr. Andrea Moser, MD, MSc, CCFP(COE), FCFP, CMD, is Sienna's Chief Medical Officer and a family physician with a focused practice in care of the elderly. She is a Certified Medical Director, and an Associate Professor at the Department of Family and Community Medicine at the University of Toronto. Dr. Moser serves as vice president and board member of the Canadian Society for Long-Term Care Medicine (CSLTCM); is a member of the board of the American Board of Post Acute and Long-Term Care Medicine (ABPLM); and is a member of AMDA's Education Committee, Membership Committee, Telemedicine Working Group and International Special Interest Group. She is former president of Ontario Long-Term Care Physicians, and a past chair of the OMA Section of LTC and Care of the Elderly, during which time she co-developed the Ontario Medical Director Curriculum.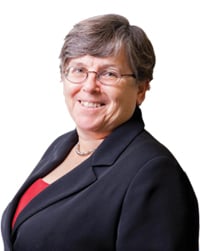 Dr. Allison McGeer: Chief Infection Prevention and Control Consultant
Dr. McGeer is a premier infection control specialist in Canada. Her major research interests are in the prevention of infection in hospitals and long-term care homes, and the use of surveillance to advance the prevention, diagnosis and treatment of infectious diseases. Dr. McGeer is a professor in the departments of Public Health Sciences and Laboratory Medicine & Pathobiology at the University of Toronto. She currently serves on Canada's National Advisory Committee on Immunization and on the infection control subcommittee of the Ontario Provincial Infectious Diseases Advisory Committee. She is a member of several local, provincial and national pandemic influenza committees.