In a heartwarming display of intergenerational bonding, Aspira Kensington Place retirement home recently hosted a "Prom Night" as part of their flourishing pen-pal program. This initiative, founded during the pandemic, saw high school students penning letters to the residents, resulting in some unexpected and invaluable friendships.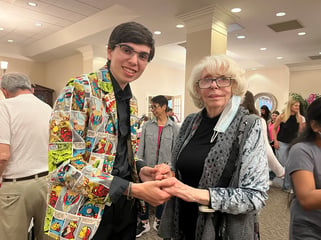 Origin story
It all started when Aryelle Sigulim, 12, launched "P.S. I Love You", to help seniors experiencing loneliness during the pandemic. She began by writing letters to her grandparents and their friends, and as she prepared for her bat mitzvah, she expanded her efforts to the wider community. The initiative not only offered companionship for isolated seniors but also provided Aryelle with important insights into their lives and world history. Despite the challenges of the times, the program demonstrated the powerful impact of human connection.

Growing steadily
The pen pal program has grown significantly with 50 students and 150 seniors now involved. Danyelle Gatsos, Kensington Place's resident engagement manager, praised it as "a nice way to connect" amidst social distancing.

It's been a platform for seniors to share their past, leading to unique friendships and "creating relationships that you never thought would really exist," Gatsos says. Despite writing not being a requirement, it's fostered a sense of community.
A magical theme, classic hits and priceless connections
The pandemic might be over, but the bond created through words endures. Now, letters have given way to regular in-person meetups. Prom Night - awash with bygone-era tunes from Frank Sinatra to The Beegees - was one such event at Kensington Place, marking the end of the school year before students head to camps and summer jobs. Approximately 30 students attended, celebrating alongside their senior pen pals.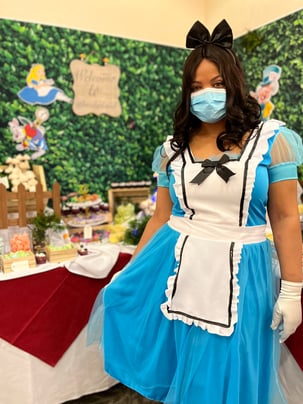 Residents were able to meet their young friends, often for the first time. One memorable encounter saw Harold, a resident, discussing an old photo with a student. Imagination was also in full flight as the event had an Alice in Wonderland theme complete with intricate and elaborate desserts made by the Aspira culinary team, personalized cookies for every resident, and vibrant balloon arches. One Aspira team member even dressed up as Alice, adding to the fantastical atmosphere.

Impromptu singing and a community effort
Despite the fun-filled ambiance, the true highlight was the spontaneous moments of connection. A theatre student in attendance entertained residents by singing a range of Broadway tunes before hitting the dancefloor with them.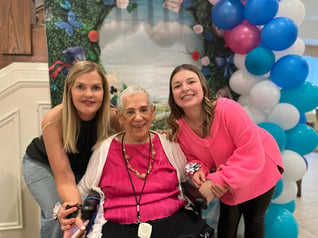 The Prom Night was a true community effort. Local volunteers pitched in for hair and makeup, ensuring residents looked their absolute best. The pen pal program might have been born out of the pandemic, but it could well be a part of Aspira Kensington Place's community for a long time to come.