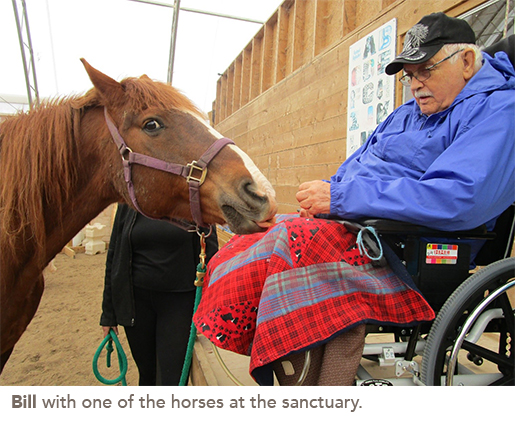 Bill Hopkins loves horses.
Pictures of horses surround his suite at Spencer House, a long-term care community in Orillia, ON. Bill was a farrier for 50 years, beginning when he was 15 years old. As a farrier, Bill specialized in hoof care, including trimming and balancing of horses' hooves and the placing of shoes on their hooves. He would get calls from within the community to care for horses often. Described as the "Horse Whisperer" by his wife, Sue, Bill was talented at calming horses. He often trained horses for riding, known as 'breaking'.
Recently, the team at Spencer House helped arrange for Bill to visit a horse sanctuary in Warminster to spend some time with horses as part of their Dream a Wish Program. It was a lovely day for Bill, who is extremely proud of his time spent as a farrier, and continues to love horses.